Ford Mustang 289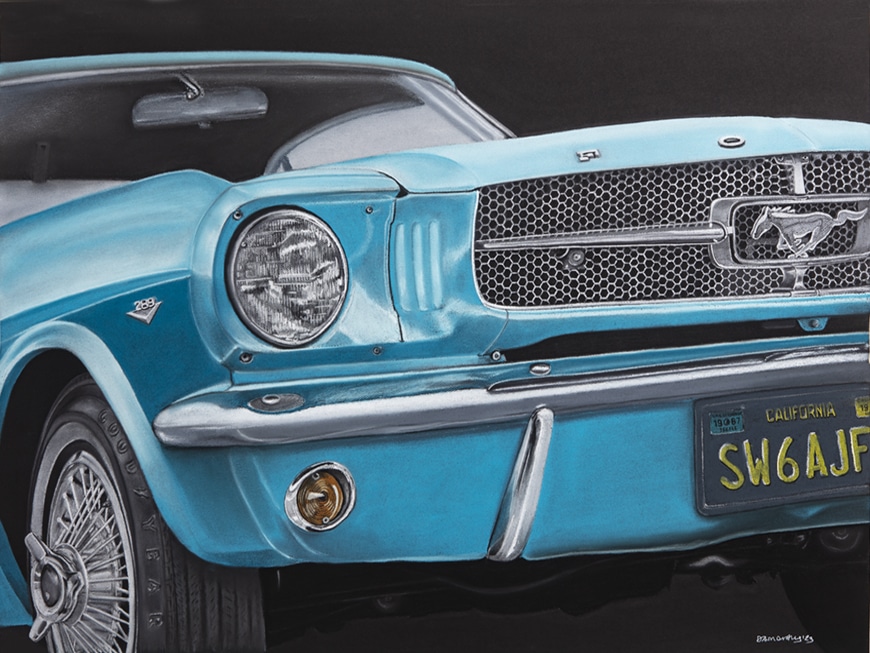 I have chosen to do a three-quarter front view with a slight upward tilt to create dynamism in this 1967 Ford Mustang 289 frame.
Although it is not the usual red or white, this body in Winter Blue -very suitable for driving in California- also suits it very well.
In this painting not only the originality of the color of the bodywork, but also the chrome, both the bumper and the grille with the Mustang galloping as the spoke rim … Not forgetting the 289 anagram identifying the model and engine.
Ford Mustang 289 (1967)
Dimensions: 100 x 75 cm
Pastel drawing on Mi-Teintes black paper
Beech wood frame with glass