Chrysler New Yorker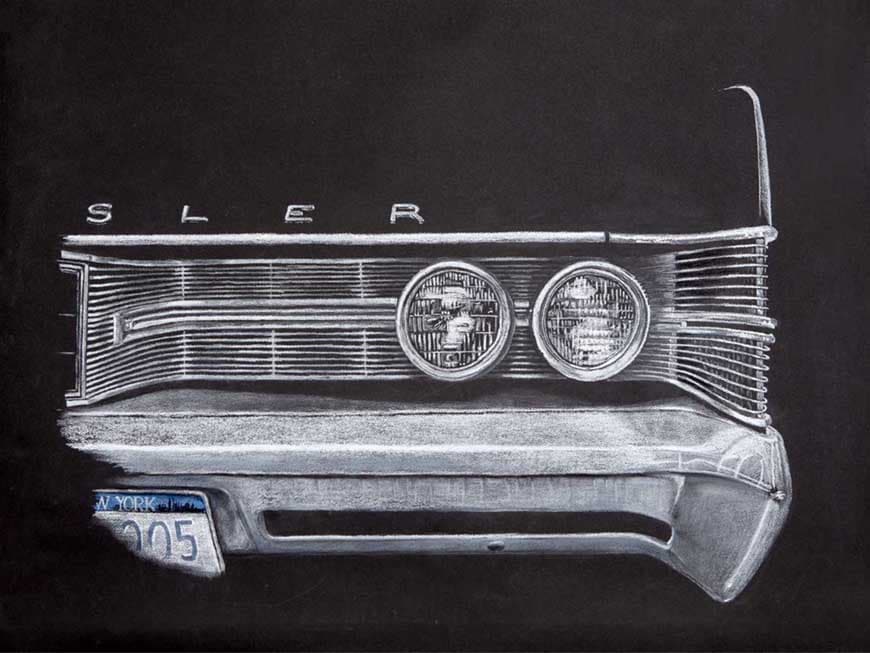 I stumbled upon it on the Lower East Side of Manhattan. A bit ramshackle, but imposing. I photographed it from all sides, I knew I would end up painting this '67 Chrysler New Yorker. When thinking about how the painting would look like, I decided to draw it based only on a part of the front, but without taking into account the bodywork.
It was enough with the chrome: some letters of the name, the grille with the curves in its bars, the profiles, the headlights and the robust bumper with some rust marks.
The whole set, with the touch of color in the license plate fragment, stands out against the black background of the black Canson Mi-Teintes paper.
Chrysler New Yorker (1967)
Dimensions: 100 x 70 cm
Pastel drawing on Mi-Teintes paper